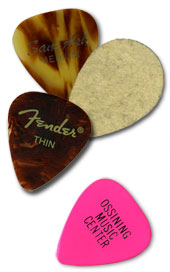 main page | the package | the songs | the reviews
Before Bohob, Vol. 1 is mentioned on the News & Nuggets section of Mike Dugo's amazing 60sgaragebands.com website...
Here are some reviews:
THE PATRON SAINTS-Before Bohob
The Patron Saints are best known for their ultra-rare private-press 1969 folk-rock masterpiece Fohhoh Bohob, a record so rare that copies fetch thousands of dollars.
But prior to 1969, the New York state "basement band" played a wide swath of rock covers, 45 (!) of which are collected on the new double CD Before Bohob 1966-1968, compiled and released by PS bassist Eric Bergman, who keeps an incredibly detailed band website.
The Anglophilic Patron Saints dug deep into the Stones catalog ("Flight 505," anybody?) but also played Kinks, Beatles, Monkees, Yardbirds, and Spencer Davis songs, and by 1968 had mastered the Doors, Cream, Jimi Hendrix, and even Moby Grape, reflecting the global movement toward acid rock.
These recordings of rehearsals and live gigs are good fun as well as historically fascinating, featuring "regular" American teenagers playing the music they loved with energy and abandon.
If you want to know what it was really like back then, this CD is as good a document as you'll find.
Stuart Shea for Shindig! Magazine(November-December, 2008)

Eric Bergman, leader of the Patron Saints over the years, is clearly having some fun with this archival release — which is appropriate, given that fun was the goal of the band at the time of these tapes. But a serious fun, as his extensive liner notes describe, with two discs covering that many years' worth of the group as an enthusiastic bunch of teenagers out to be the local heroes in their hometown and the surrounding area. It's the story of heaven knows how many singers and bands over the past decades, and on that level, Before Bohob, Vol. 1 is a gentle indulgence for the hardcore Patron Saints fan more than anything else, a souvenir of a quintet working out a repertoire of covers both famous and obscure for dances, shows, and other get-togethers. Bergman tells tales song for song, detailing everything from lyrics misheard on cheap record players to attempts to re-create studio sounds live as best as possible (or even to make the arrangements better, or at least different), hold as much interest as the music — arguably more! — but the 45-song set, if near overkill, still makes for a great document of a time and place. There's almost no repetition of any songs, while what's on display shows the band's own interests and inspirations more readily than a simple list could. The quintet's love for the Rolling Stones is paramount — familiar hits are assayed but so are less well-known album cuts (even alternate versions, thus the cover-of-a-cover of the Stones' U.K. recording of "Everybody Needs Somebody to Love" — but the Monkees, the Beatles, the Paul Butterfield Band, Jimi Hendrix and Moby Grape (courtesy of a great rip through "Omaha" — the third one in an evening, due to audible audience demand) all pop up. Sound quality varies from the just-above-muddy-bootleg to reasonably clear, especially given the rough and ready equipment used, and that this is a curiosity first and foremost is clear enough. But it's one unburdened by nostalgia in and of itself — at the time, after all, the band were tackling what was new and exciting for them there and then — and whatever thoughts parents and teachers might have had about the five teens at the time, now it just sounds like what it was — kids having a blast coupled with their desire to do it as well as they could.
Ned Raggett
March, 2008

After years of prodding by fans and reviewers, the Patron Saints have released a 2 CD, 45-song set of cover tunes recorded from September 1966 to late spring/early summer 1968. A fantastic new archival release! Highly recommended teen garage psych listening!