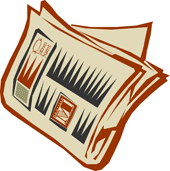 May, 2009

It is with great sadness that I must report the passing of Patron Saint drummer, Paul D'Alton, on May 24, 2009. Stu Shea, author, musician and my friend, has written a lovely tribute to Paul. I thank him for allowing me to share his words here.
In Memory of Paul D'Alton

Word has reached this outpost that Paul D'Alton, drummer with the Patron Saints in 1969, has passed away.

Mr. D'Alton was behind the drum kit for the Patron Saints' incomparable album Fohhoh Bohob, a record made by three excited and motivated teenagers at the D'Alton's house in July 1969, right around the time of the first moon landing.

Fohhoh Bohob travels in its own independent, self-created universe, with a sort of folk-psychedelic style which Eric Bergman, PS bass player and composer, notes was somewhat influenced by British R&B, Love's Forever Changes, and The Who Sell Out.

Multicolored bees carrying traces of folk, vaudeville, straight pop, and acid rock swoop down at various points to pollinate the album's nine songs, which have an astounding lyrical maturity in their explorations of love, loss, the beauty of nature, and the joy of being high...high in many different ways.

Composers Bergman and the late Jonathan Tuttle, and D'Alton, captured a timeless feeling with this album, and Fohhoh Bohob always gives me a sense of what it must have felt like to be 17 in the summer of 1969, when men were about to walk on the moon, the formerly pathetic New York Mets (!) were winning, men wore flowered shirts, and the Beatles still seemed, to most of the world, to be completely together.

That doesn't mean everything was candy and balloons. Some of the album's songs confronted emotional instability head-on, and the teenage love affairs the band lived were often painful. The war and racial issues were never far from anyone's mind at the time, and the recent death of Rolling Stones guitarist Brian Jones had hit the Patron Saints hard.

The album itself, balancing gloom and joy, folk and rock, electric guitars and autoharps, is completely singular. That Fohhoh Bohob, pressed by the band itself in just 100 copies, gained no notoriety at the time is sad. But the whole world can hear it now. Remaining in thrall to the ever-thrilling power of music, I point you humbly to Eric Bergman's site if you wish to learn more.

Stuart Shea (May, 2009)
June, 2008
Stuart Shea performs 'Do You Think About Me?' (Bergman)
Stu Shea, Chicago native, rock 'n' roll and baseball expert/fan extraordinaire (and Patron Saint fan!) sent me a great audio clip of him singing 'Do You Think About Me?, a cut from Fohhhoh Bohob. Here's Stu's explanation:
The circumstances: I played this at an ensemble performance-slash-party at a friend's house in early 2008 as part of an improvised skit entitled "The Folk Cave." In this skit I played a washed-up, geeky folk singer hosting a community access TV show, with everything he did undercut by anger and frustration about his failed career. Despite using a somewhat over-nerdy voice, I tried to play the song as straight as possible, because I love it--but messed up some chords and a couple of lyrics. Maybe someday I'll do it better...

January, 2008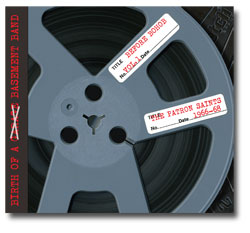 After years of prodding by fans and reviewers, The Patron Saints have released a 2-CD, 45-song set of cover tunes recorded from September, 1966 to late spring/early summer 1968, entitled Before Bohob, Vol. 1 (subtitled Birth Of A Garage Basement Band). Here's a portion of my liner notes:
"When the Patron Saints formed in 1966, I was able to couple my love for tape recorders with my other obsessions, electric guitars and rock 'n' roll, and record us at various stages in our 'career', culminating in our most famous project, our 1969 independently written, produced and distributed LP, Fohhoh Bohob, now an unexpected cult classic. When our musical genre is listed in numerous musical websites and catalogs, it is invariably "psychedelic garage rock" or something equally obtuse. We're usually presented as three dorky 'emo'-like teenagers who must have spent all of our formative years in our bedrooms penning our angst-ridden musical ideas and who, finally, painfully, put them down on tape. Often, reviewers will attempt to 'nail down' our musical influences, often naming groups we'd never heard of, let alone were influenced by.

The truth, as you will hear in this musical chronicle, is that the early Patron Saints were never a Psych band…we were a hardcore R & B/Blues/Pop/Rock/Folk Rock/Country/Surf band. Well, maybe a little
Psych, too, I guess. And we weren't a garage band, either…we were, in reality, a basement band. I don't recall ever playing in anyone's garage, quite honestly; we honed our craft in each other's basements.
Over the years, a surprising number of fans and reviewers have written to ask me if there were any recordings of the Patron Saints made before Fohhoh Bohob. As well-known as the threesome on the Fohhoh Bohob sessions are, and the four Patron Saints who recorded The Latimer Sessions in 1970-71, for me, the real Patron Saints are the original five who started the group together in '66; me, Frank Stapleton, Jeff Alfaro, Jon Tuttle and Bruce Miller. The songs presented in this CD set are all live recordings made by the five of us, presented chronologically, spanning the period from September, 1966 to late spring/early summer, 1968. Recorded in a number of different situations with tape recorders of varying features and quality, I believe that our energy and ability shines through, despite any equipment
limitations and engineering inadequacies."
September, 2007
The Patron Saints' new Fohhoh Bohob Deluxe Edition reissue CD is finally up on Apple's iTunes site...you can check it out here.
May, 2007
The newest LP/CD reissue of the Patron Saints' 1969 classic Fohhoh Bohob album (see the entry for September, 2006 below) is (are?) now complete and available for purchase! More info will follow, but for now, you can check out more at Nemo Bidstrup's Time-Lag Records. Here are the LP and CD blurbs from Time-Lag:
2007 Fohhoh Bohob Deluxe LP Reissue
"deluxe and exact official reissue of one of the rarest and most unique gems of the 60s private press psychedelic underground. home recorded in a suburban new york living room over just a couple weeks in 1969 by three enthused teenagers, and then self released by the band in an edition of only 100 copies complete with hand assembled covers and booklet insert. dreams of rock stardom may have faded quickly, but from such humble beginnings these kids totally transcended their limited resources… an album overflowing with naive creativity, huge ideas, deep bedroom mysticism, and more then a hint of stoned teenage humor, not to mention a rather unusual assortment of instruments and some very unconventional but brilliant "studio" maneuvering. two singers/songwriters both with wonderfully deep, poetic & introspective lyrics and unique voices, chiming 12 string & electric guitars, unusually cool use of piano, crude drum kit, autoharp, banjo, tambourine, subtle bursts of fuzz bass, off kilter unison vocals, washes of reverb modulation, weird tape edits, and a seriously one-of-a-kind vibration. there's truly been nothing like it before or since… highest quality production throughout with better then ever master tape sounds and warm analog mastering, audiophile 180gm vinyl, exact reproduction of the original heavy weight cover with front & back mind-blowingly cool crude black & white art just like the original, exact reproduction of the thick insert booklet with gold printed covers on multiple colors of construction paper. plus a bonus 7inch of two essential tracks intended for the original lp but left off due to time restrictions, complete with colored construction paper picture sleeve and lyric insert. without a doubt, the definitive reissue of this lost masterpiece. released in full cooperation with founding member eric bergman. strictly limited to 1000 copies."
2007 Fohhoh Bohob CD Reissue
the full original lp plus the two extra tracks from the 7-inch, as well and 4 previously unreleased bonus tracks from private demos and live recordings, as well as an alternate version of the lp's closing track. heavy miniature lp style gatefold cover with all original lp art, plus notes inside from founding member eric bergman. cd sized version of the original booklet insert complete with metallic printed covers. woven japanese inner sleeves.
October, 2006
The Patron Saints' new Time And Place CD, The Latimer Sessions Double CD set, and the Garrison Anthology Double CD set are now available for download on emusic.com.
September, 2006
Patron Saint Records, in conjunction with Nemo Bidstrup's Time-Lag Records, has begun work on the newest LP/CD reissue of the Patron Saints' 1969 classic Fohhoh Bohob album. The 1997 reissues are all but gone, so once again, it's time to replenish the global stock! This time around, the final products will be even closer to perfection than their predecessors were. The first song, "Flower", for instance, has always been released as a 'de-clicked' version from the original LP...this time around, the majority of the song will be from the original master tape, with just a small portion from the de-clicked version, which has been seamlessly integrated into a cohesive whole, with much better fidelity.
There are also going to be four extra bonus tracks on the new CD version, in addition to the tracks already released. In 1975, I recorded an impromptu session with Jon Tuttle, who performed revisited versions of "Nostalgia Trip" and "Reflections On A Warm Day" on his (or my?) acoustic Framus Texan 12-string. You'll also be able to hear my original January, 1969 demo of "Do You Think About Me?", as well as "The Goodnight Song" in its' original form, without the montage edits at the end (you can check out the MP3 version here). This should turn out to be the ultimate Fohhoh Bohob release...more info soon!
June, 2006
The Patron Saints and Garrison are now part of Pandora.com...what is it? Pandora is a music discovery service designed to help you find and enjoy music that you'll love. It's powered by the Music Genome Project, the most comprehensive analysis of music ever undertaken. Just tell them one of your favorite songs or artists and they'll launch a streaming station to explore that part of the music universe. Check it out...
May, 2006
The Patron Saints' new Time And Place CD is finally up on Apple's iTunes site, as is The Latimer Sessions Double CD set, and the Garrison Anthology Double CD set.
April, 2006
A great review of Time And Place from Ear Candy Magazine...
March, 2006
We're posting press releases for Time And Place with various online services...here's one...and here's another...
February, 2006
I'm often asked if there is an existing version of Jon Tuttle's The Goodnight Song from 1969's Fohhoh Bohob LP without the final "montage" edits. Well, until now, there hasn't been...the precision of digital editing has allowed me to seamlessly removed those edits and present the full song, for the first time, as it was originally recorded. You can listen to it here.
January, 2006
WFMU-FM's (91.1) Tony Coulter was the first DJ to play a track, Fly Away, from The Patron Saints' new CD, Time And Place...click here to see the playlist and hear that show (we're the last song in the fifth set).
You can now purchase Time And Place, on CD Baby and Amazon.com.
Check out The Patron Saints sections on myspace.com and ezFolk.com... a number of full-length versions of our songs are there! Speaking of ezfolk.com, we're scheduled to be the featured artist for the week on January 16, 2006...drop in and check it out...
A number of bonus songs and rare audio clips have been added to various areas, including the time And place: the songs section and the patron saint extras section. Look around; you never know what you might find!

December, 2005
Well, the retooled Maxfield Multimedia website is certainly new! Sorry it took so long...
As mentioned on the homepage, the Patron Saints have just released a NEW studio CD with a bunch of new songs (and some re-recordings of some old favorites),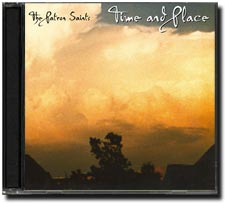 called Time and Place. This new December 2005 release contains songs by me (and one by original Patron Saint and Fohhoh Bohob co-writer, Jon Tuttle), with members spanning the history of the Saints: Eric Bergman (original member), John Doerschuk and Kirk Foster (from the Latimer Sessions period), Jeff Alfaro (original PS drummer BEFORE Paul D'Alton on Bohob), and Roy Ellingsen (guitarist from the group Garrison, which was basically a re-named Patron Saints, 1978-1980), so it truly is a real Patron Saints album.